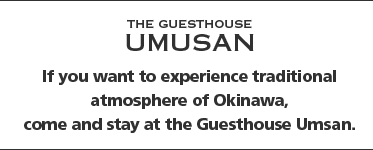 In order to let you know how amazing Okinawa and Nago are, we consider it's best for you to come and experience the life here.
If you want to experience traditional atmosphere of Okinawa, come and stay at the Guesthouse Umusan.
About Nago, Okinawa
Northern part of Okinawa Prefecture is called Yanbaru in Okinawa dialect,
which means "full of mountains and forests."
Nago is located at the entrance of this area.
If you want to enjoy the unspoiled beautiful nature to your heart's content, come to Nago.
Inquiry
Please do not hesitate to contact us, if there are any questions.
TEL 090-1870-5590
Phone Reception Hours 10:00~17:00 Holidays No Fixed Holiday