STAY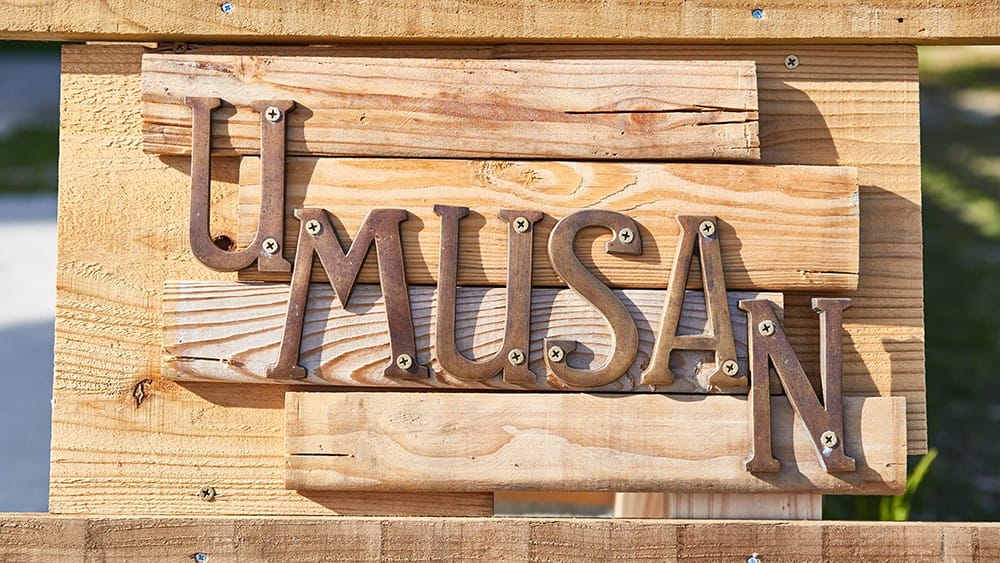 About your stay at our guesthouse
Opened in April, 2018! The Guesthouse Umusan was newly built.
UMUSAN is located in Umusa, Nago City, about one and a half hour by a car from Naha Airport
It takes 15 min. by a car from Kyoda IC. It's difficult to lose the way as the straight road lead to our guesthouse.
One minute walk to the beach ! In calm and serene atmosphere you can relax and spend a nice time as there are a convenience store, popular restaurants and cafes in the neighborhood.
Check-in and Check-out

Check-in 15:00~
Check-out ~11:00
Delivery of Room Key

We basically hand over your key at the time of check-in. Depending on the day, however, you may be asked to take out your key from a key safekeeping box. As the owner of the guesthouse lives on the 1st floor, you can contact the owner any time you need help.
Guestrooms

Three rooms on the second floor of a two-storied house are offered as the guesthouse. All the rooms with keys can secure the privacy of guests.
The area where a guest can enter.

Each guest's room・The shared space・The parking lot on the 1st floor.
Facilities and Amenities

Each room is equipped with air conditioner, towels, toothbrush set, hair dryer and extension code. There are separated shower rooms and toilets for men and women outside the guestrooms on the 2nd floor.
The living space is equipped with TV, water server, refrigerator, coffee machine (not free), and microwave. With no cooking stove, guests can't cook here.
You can connect your laptop to the internet with the guesthouse WiFi.
Prohibited matters
Non-smoking inside the guesthouse
No pet allowed
No party&Event allowed
※We ask for your cooperation so that every guests spend time comfortably at our guesthouse.
Room Types
ROOM 1
This is the room with balcony whose maximum capacity is three persons. The appropriate number of guests for this room is two.
Accommodation charge: 4,500yen/person (incl. tax)
ROOM 2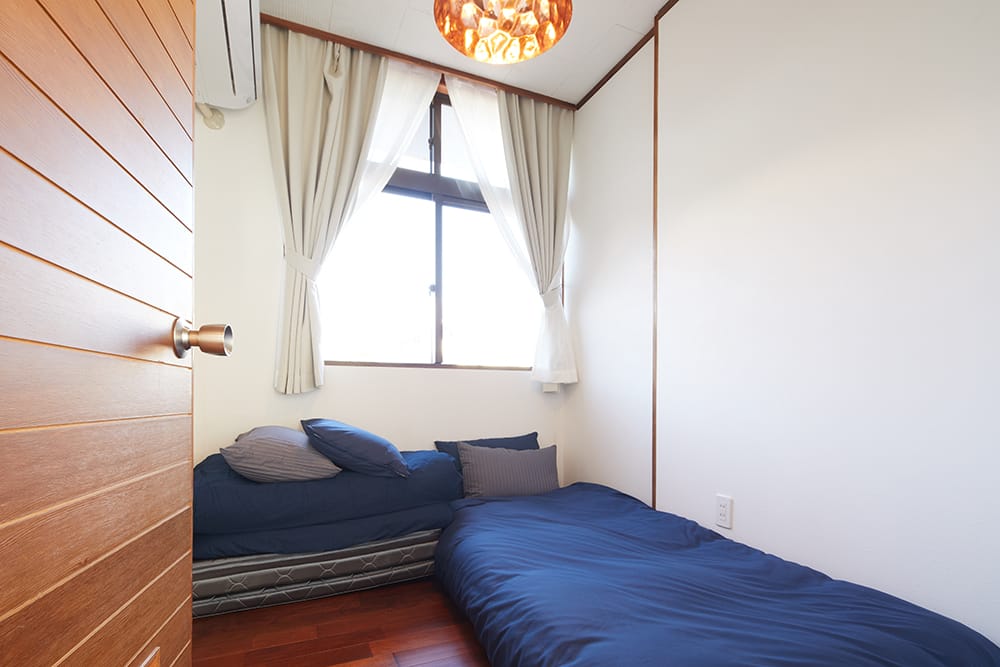 In UMUSAN this is the most compact room whose maximum capacity is two persons.
From the window in this room you can see the Shiisa, lion-shaped ornament and talisman of Okinawa believed to protect the house from evil. The appropriate number of guests for this room is one.
Accommodation charge: 4,500yen(incl. tax)/person (varies depending on the season)
ROOM 3
This is the biggest room whose maximum capacity is four persons. The appropriate number of guests for this room is three.
Accommodation charge: 4,500yen(incl. tax)/person (varies depending on the season)
Hire the entire guesthouse
All three rooms at the Guesthouse Umusan can be reserved by a group.
The maximum capacity is ten persons. The appropriate number of guests for this plan is seven.
Accommodation charge: 25,000yen(incl. tax)~/day (varies depending on the season)